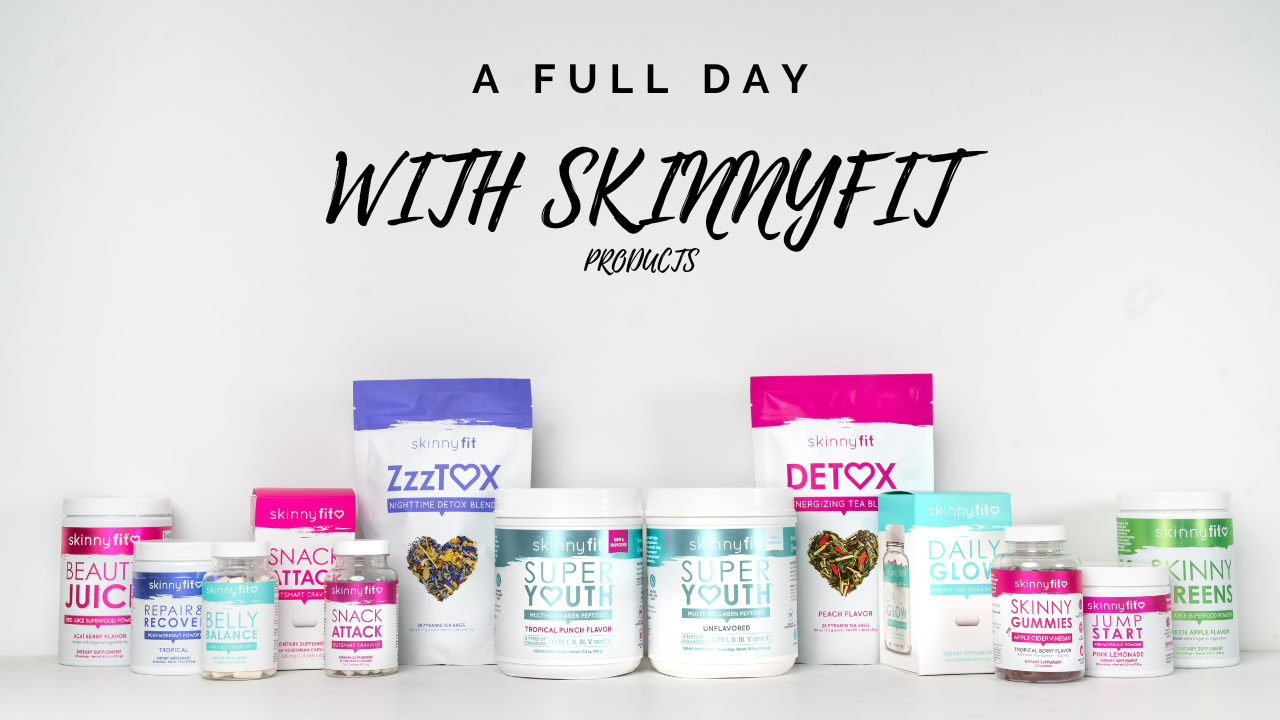 With Breakfast
Skinny Greens is a great breakfast companion. Not only will it help pack in a ton of greens and pre- and probiotics into your morning routine, but it will also give you a boost of energy. It's hydrating, it can help calm any signs of bloat, and is even great for immune health. I like to sip on Skinny Greens after my breakfast. Even though it's not too sweet, it's the perfect post-meal treat to look forward to before getting on with my work day.
After Lunch
No matter how satisfying my lunch is, I always feel like cravings start to creep up about an hour or two after lunch. This is the perfect time to take Skinny Gummies, because they'll help kick any unwanted cravings to the curb. Plus, they taste so delicious that it almost feels like you are giving in to your sweet tooth!
Afternoon Coffee
If you get the itch for an afternoon coffee or tea, add collagen for an added boost of protein. SkinnyFit Super Youth is a great addition to your afternoon energy of choice. If you like your coffee black or as a latte, I suggest the Chocolate flavor. If you like chai or sweetened drinks, the Unflavored option is the perfect choice. This added protein will help reduce some of the crash of caffeine, and also add a healthy amount of amino acid your body and brain need after a full work day.