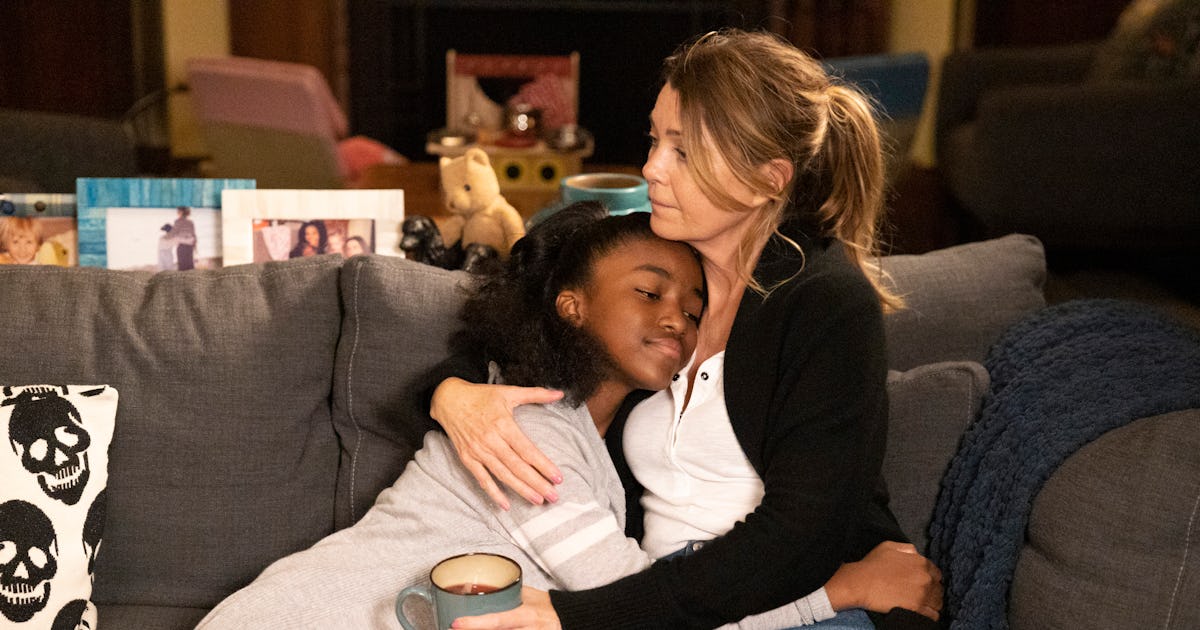 Spoilers ahead for Grey's Anatomy Season 19, Episode 5. Over the past nearly two decades, Grey's Anatomy has put Meredith Grey through the wringer, to say the least. She's survived everything from a near-drowning, a plane crash, the grief of Derek's death, and, most recently, a COVID-induced coma. Now that the Nov. 3 episode confirmed that Meredith is moving to Boston, fans on Twitter think she has at least one more disaster in store before leaving Seattle. After all, the cryptic Season 19 fall finale promo teased that tragedy will strike "one of our own" amid a catastrophic lightning storm.
Even before the sneak peek dropped, several viewers had already discovered an unverified still from the upcoming Nov. 10 installment, seemingly showing Meredith standing in front of what appears to be her home burning — along with a lifetime of history. Of course, Grey's is known for its fake-outs and dream sequences, not to mention there's no evidence to suggest it's actually Meredith's house. Given that Station 19 firefighter Andy Herrera and Meredith's son Bailey also appear to be in the image though, it looks a little too real for comfort, sadly.
What's also sadly real is that Meredith will be informing her Grey Sloan colleagues via email that she's relocating to Boston, where daughter Zola can attend a more specialized school. Oh yeah, and during the mother-daughter duo's East Coast visit, Jackson (director and guest star Jesse Williams) also offered her a job working on a cure for Alzheimer's disease, which didn't exactly hurt either.
More to come…