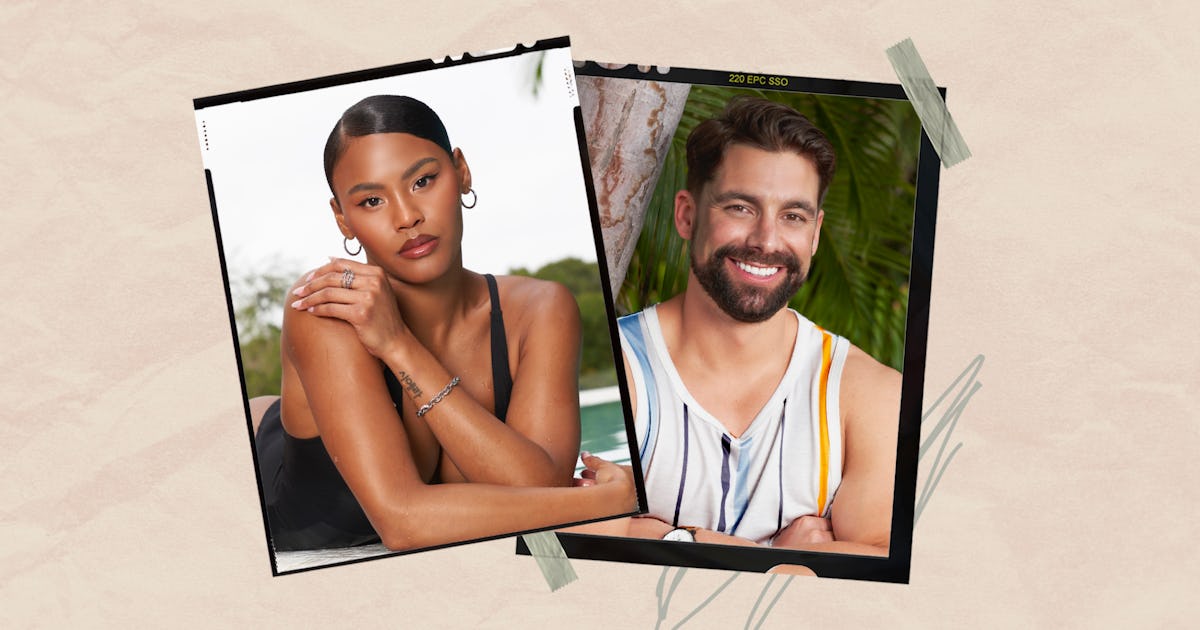 Romance is already in the air on Bachelor in Paradise. First, there is Brandon and Serene's instant connection, and now, there seems to be a relationship brewing between Michael Allio and Sierra Jackson. The could-be couple spent most of the Season 8 premiere canoodling by the beach, leading some viewers to believe that they might be one of this season's lasting couples. Beyond their on-screen chemistry, they shared a heart-to-heart in Episode 2 that definitely seemed to solidify their feelings for one another. But despite their early connection, there's still plenty afoot in Paradise.
Episode 2 is really when the couple got their chance to shine. Michael sets the stage for their bonding conversation during a confessional early in the episode. "Since my wife passed away, dating is really challenging. You know, I get scared. But hopefully, I find that person here," he says. Sierra does her best to reassure him that whoever he ends up choosing isn't going to be a replacement. Michael then goes on to tell the cameras that he and Sierra "get each other," before adding, "I had no idea Sierra and I would have this kind of connection. I can't not feel that one."
Spoilers for Bachelor in Paradise Season 8 ahead. Despite their early momentum in this season, there may be some complications on the horizon for the new couple. According to Reality Steve, Danielle Maltby of Nick Viall's season is set to make her second appearance on Paradise. It's unclear when Danielle will arrive this season, but spoilers indicate that she and Michael hit it off. In fact, their connection is so strong that Michael opts for Danielle over Sierra. While we've yet to see Michael and Danielle interact on the show, we know that their relationship extends beyond the beach. The couple was photographed together at the wedding of Wells Adams and Sarah Hyland on August 20. Given that we know Paradise began filming in early June, it seems like he and Danielle have been together for three or four months.
As for how this season unfolds for Sierra, fans will have to wait and see if she also finds love in Paradise.