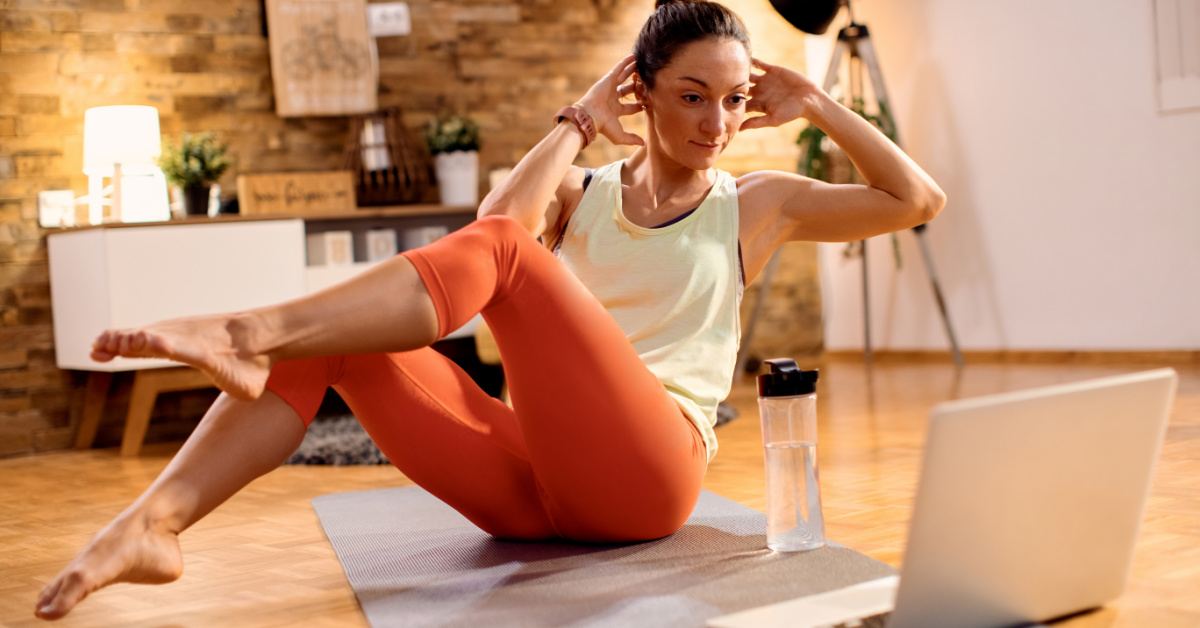 by Caitlin H,
Feb 14, 2022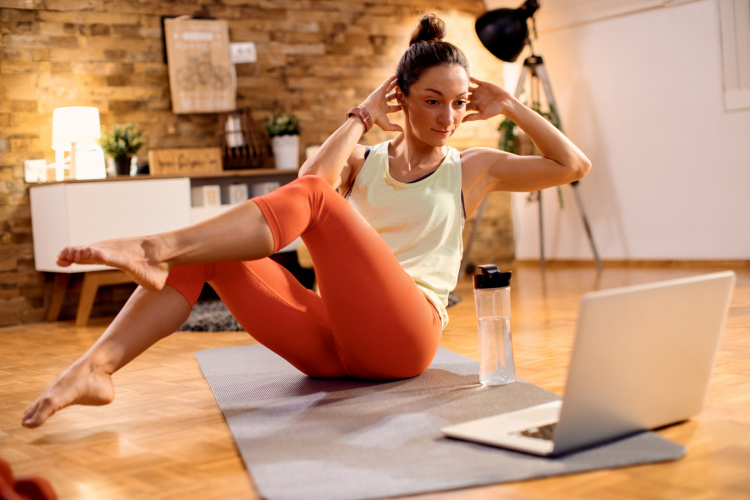 The virtual workout is having a moment — in fact, it's resulting in an epically transformative experience for the entire fitness industry. And it's here to stay.
For many, the convenience and availability afforded by virtual workouts makes fitness more accessible and makes it easier to stay committed. For others, group classes or the gym are more in sync with their needs.
So, which works well for you?
We broke down the benefits of virtual workouts and gyms so you can make the decision that's best for you.
Virtual Workouts

Hello, convenience! Carrying that mobile device around all day means you have virtually guided workouts handy where you are and whenever it fits into your schedule. That means you don't have to work around gym class schedules or hours of operation. You can exercise from the comfort of your own home, in a hotel room while traveling, even at work! It's literally 100% at your leisure.

 

There is pretty much no end to the exercise and fitness options online, meaning a virtual workout world allows you to try anything and everything to find what works for you. You can spend one day doing a 30-minute HIIT workout via an instructor's YouTube video, the next on a weight training routine you found on a fitness enthusiast's blog, and the next listening along to a power walking guide. If variety is your thing, then virtual workouts will be, too.

 

There's something to be said for setting out to do something independently and then making it happen. Committing to doing a 30-minute, virtual workout at least four times a week and then following through will elicit an incredible feeling of self-confidence. And that tenacity will likely carry through to other areas of your life, such as eating a healthy diet or completing a long to-do list.
Gyms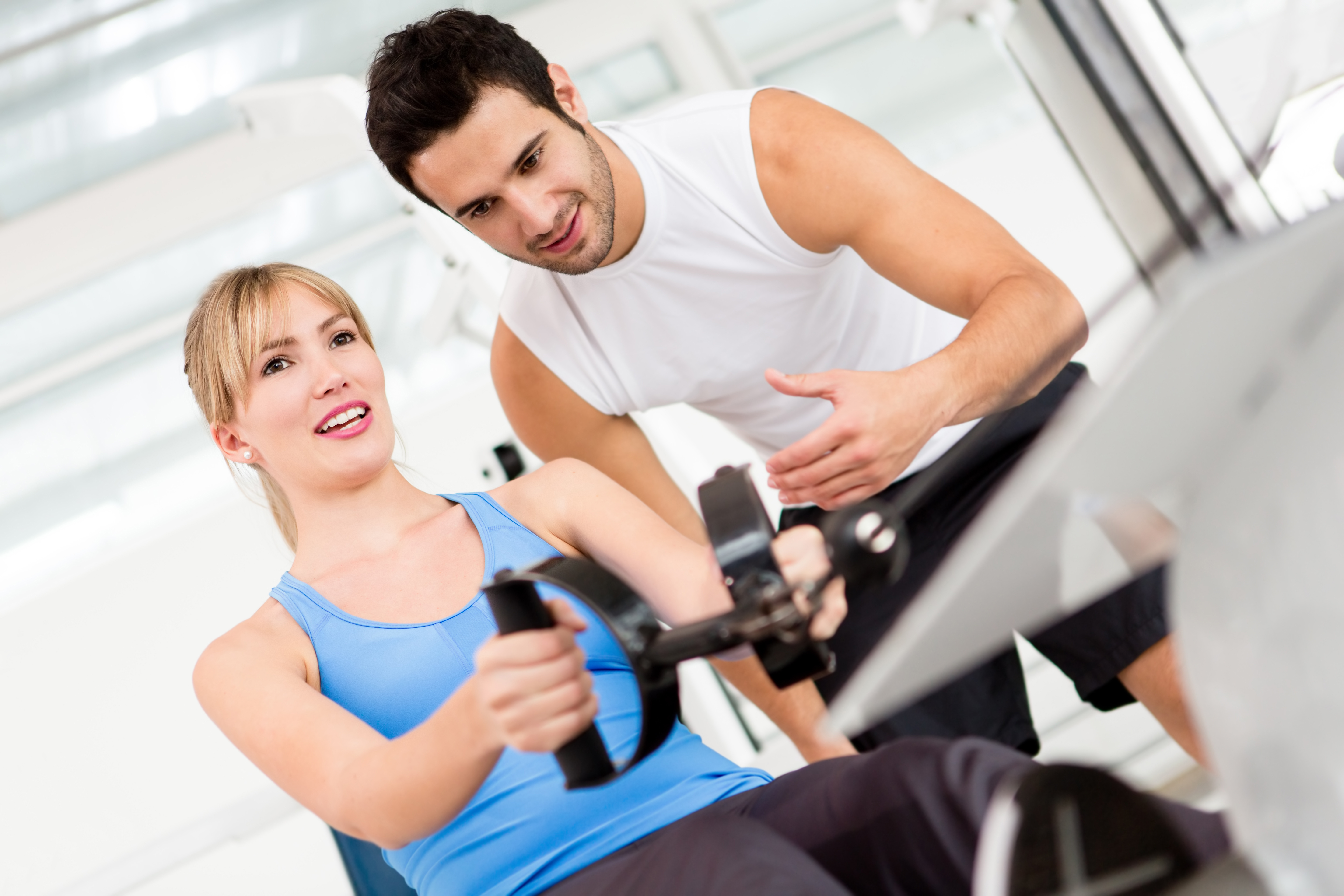 You've probably had at least one moment in your life where you and another person were performing a similar task at the same time. And it's highly likely that the experience pushed you to do it at an equal level, or maybe even better. That's the experience many have while exercising at a gym. As the saying goes, iron sharpens iron. The more people around you working out, the more likely it is to push you to a greater potential. Heck, maybe you'll even get a little competitive with it.

 

Exercise machines. Weights. Dumbbells. Balance Balls. Mats. Training Benches. Resistance Bands. The gym has it all — right there — easily accessible. And all that equipment goes a long way to aiding you in maintaining the proper form, trying new things, and mixing it up to ensure your body never knows what's coming.

 

Some of us find our motivation alone, while others find it in others. The gym affords an environment to fit both types and is especially helpful for people who find the classroom setting pushes them to go the extra mile. Many gyms offer everything from spin classes to yoga to dance classes and more. Whatever you're into, there's definitely something to be said for the inherent motivation you'll find in the community of a classroom environment.
Overall, choosing to leverage the flexibility the virtual world has to offer or the community and social aspect in a gym is up to you. Be sure to do what fits best with your personality type — then, keep it going. Consistency is key!
————————————————————————————
Author: Caitlin H

Diet-to-Go Community Manager
Caitlin is the Diet-to-Go community manager and an avid runner. She is passionate about engaging with others online and maintaining a healthy, active lifestyle. She believes moderation is key, and people will have the most weight loss success if they engage in common-sense healthy eating and fitness.