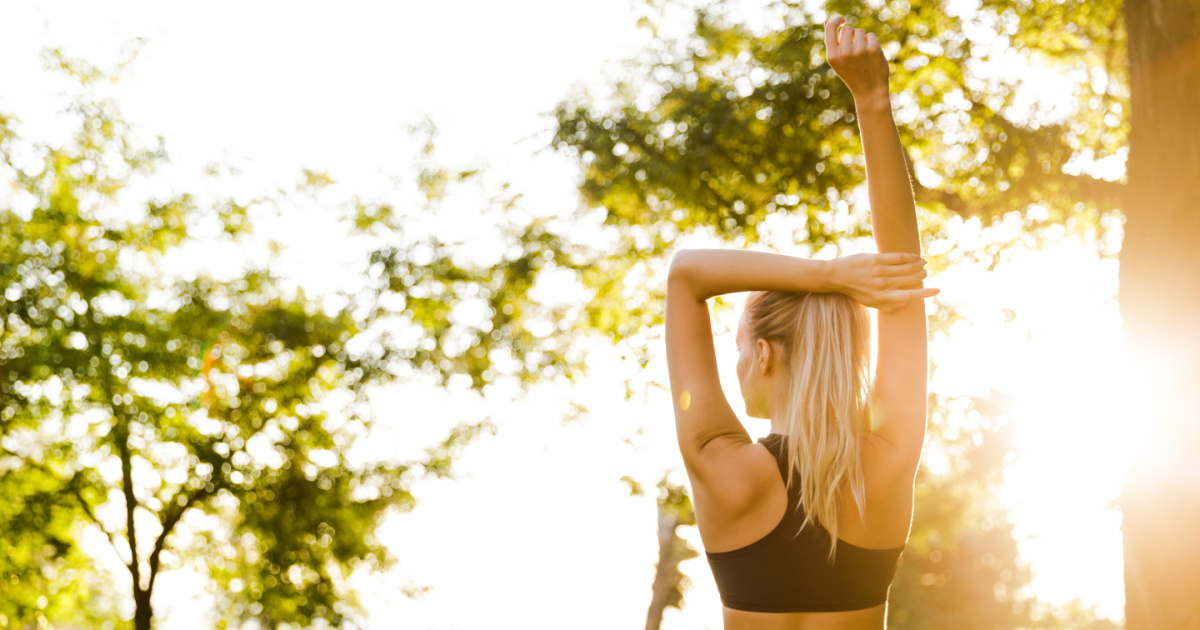 by Caitlin H,
Mar 14, 2022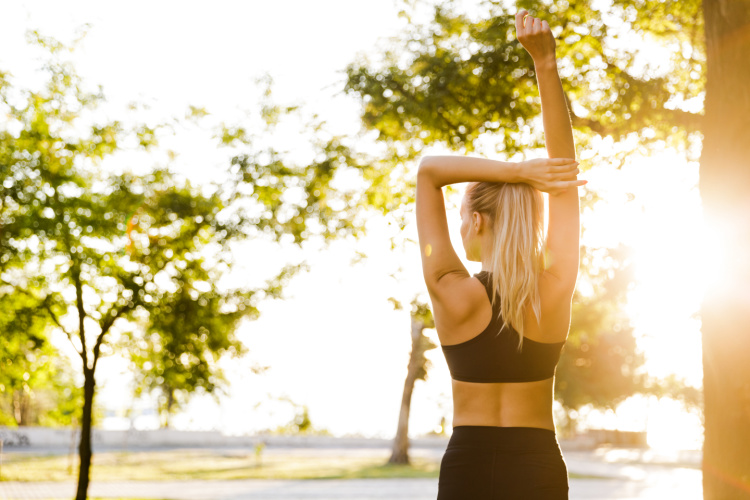 It's no secret that regular exercise can significantly improve your overall well-being and support you in achieving your weight loss goals.
And like anything in life worth doing, it means doing consistently. That's because doing it day-in and day-out creates a routine that will help you stick to it and become a part of your lifestyle — with one caveat.
It's also essential to make sure you're not doing the same thing over and over again. Experts say the more we do something, the more our bodies adapt and perform at it efficiently. Eventually, you'll likely burn fewer calories doing the same amount of work. Plus, you may increase your risk of injury by only working the same muscle groups over and over again and may face workout boredom.
That's why mixing it up is imperative to create a well-rounded fitness plan that will keep your body (and mind!) challenged and engaged. With that in mind, you can spring clean your fitness routine with these seven ideas!

 
1) Switch up the timing.

Are you always up at 5 a.m., ready to hit the gym for an hour before getting ready for work? Or maybe you're more of an evening exerciser. Perhaps you use your lunch hour for a walk. Whatever time you choose to get your fitness routine in, switch it up! Doing your workout at a different time of day can shock your body and may even naturally encourage you to try something new!

 
2) Head outside.

Gyms are excellent choices for year-round fitness. After all, they're full of different equipment that you can use to try new things, and many offer classes and private instruction. And while that's definitely a solid option, sometimes it can get monotonous. That's why heading outdoors to enjoy fresh air and sunshine is the perfect way to shake things up. Try a new activity you don't often do — like a hike or a bike ride — and, most importantly, have fun!

 
3) Allot yourself more (or less!) time.

If you're used to going hard during a 30-minute fitness routine each day, schedule 60 minutes instead and tone down the intensity. Or, if you're used to doing lengthier exercises, commit to upping the intensity during a shorter time period instead. Switching up the amount of time you exercise can force you to try new things and keep your body on its toes!

 
4) Sign up for a race.

Most of us thrive when we have a goal to work towards. If you've become complacent in one single type of training, consider signing up for a race or event like a 5K or Spartan. This may force you to incorporate new training into your routine or encourage you to work a little harder to improve your fitness levels. Plus, races are a ton of fun and excellent for the camaraderie and competitive atmosphere they incite.

 
5) Add the thing you're missing.

Are you a cardio queen? Or perhaps you find yourself gravitating towards the weights most of the time? The best fitness routines incorporate both cardio and strength training. So, if you are doing one more than the other, commit to adding the one you're missing. You'll find that if you're into cardio, for example, doing strength training will likely improve your stamina and pace — and vice versa!

 
6) Sign up for a new class.

There's a solid reason so many people love fitness classes. The group environment affords an encouraging (even competitive) atmosphere, and the instructors provide expert guidance to help elevate you to the next level. Plus, there are so many different kinds of fitness classes — everything from spinning to HIIT to yoga to water aerobics to Zumba and many, many more. The sky's the limit when it comes to fitness classes — step outside your comfort zone and try a new one today!

 
7) Hire a personal trainer.

Some of us need that devoted, one-on-one attention to commit, stay on track and elevate to the next level — and that's more than okay! A personal trainer can provide you with a fitness plan tailored to meet your individual needs and then give you that direct coaching along the way. A personal trainer is an excellent option if you're a beginner or if you're looking to pivot the direction of your usual routine.
————————————————————————————
Author: Caitlin H

Diet-to-Go Community Manager
Caitlin is the Diet-to-Go community manager and an avid runner. She is passionate about engaging with others online and maintaining a healthy, active lifestyle. She believes moderation is key, and people will have the most weight loss success if they engage in common-sense healthy eating and fitness.