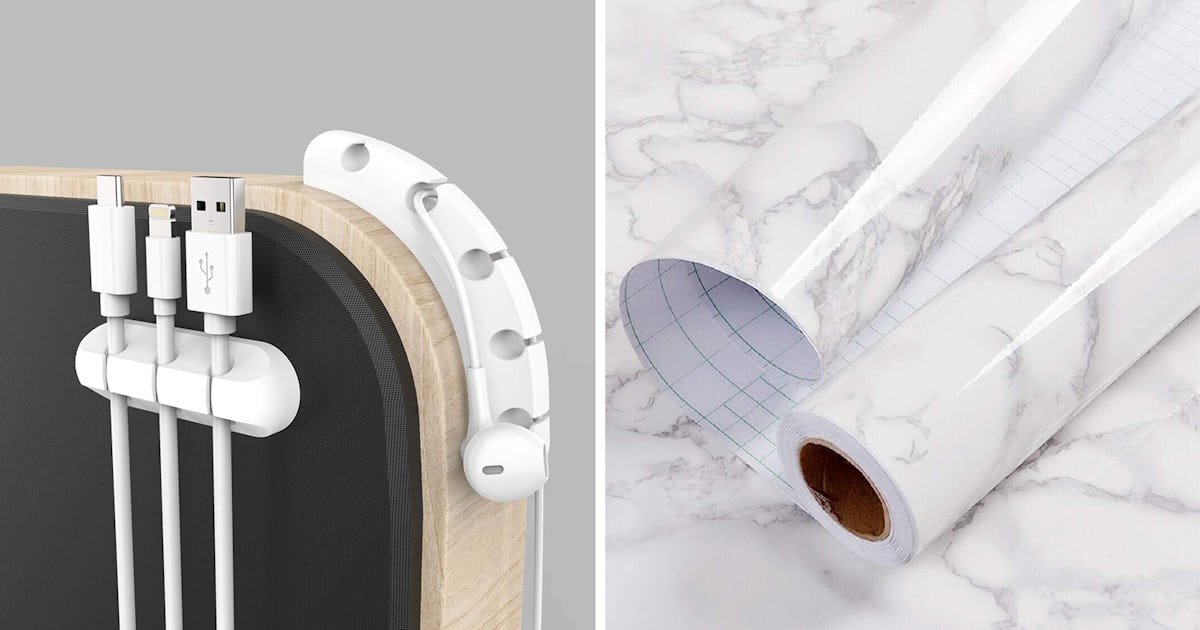 We all have those things in our homes that are eyesores and make us cringe every time we see them. Whether it's an annoying water mark on the coffee table or a wine stain on the couch that's a souvenir from last year's holiday party, we've found the cheapest, most clever ways to fix these eyesores — and more.
Did you know there's a grout pen that can make the dirty bathroom grout you've been trying to scrub clean for months look new again? It costs less than $10 and is basically a marker you draw over old grout with. And speaking of bathrooms, if you can barely see your vanity because it's covered with every hair styling tool ever invented, this over-the-cabinet-door organizer is a cheap and clever way to fix that.
We also love this sleek, airtight coffee canister that'll look way nicer on your countertop than an open bag of coffee. It also happens to come with a handy stainless steel scoop and features a date tracker on the lid to make sure your favorite form of caffeine stays perfectly fresh. Scroll down for lots of other ways to update, upgrade and fix all those eyesores around your home.