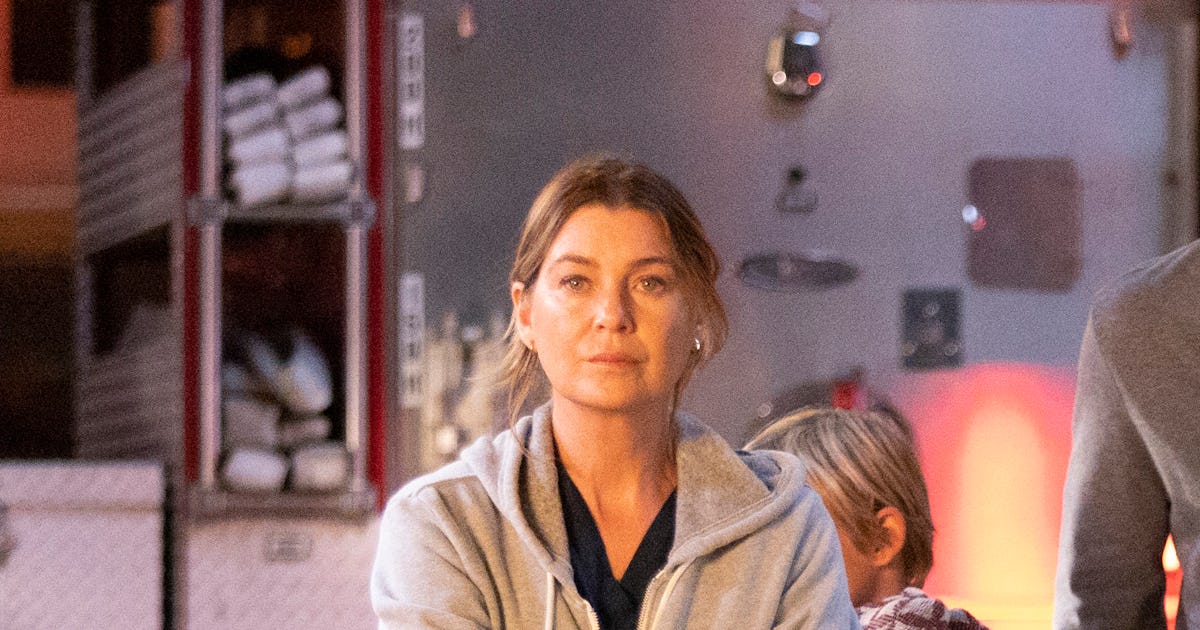 Spoilers ahead for the Grey's Anatomy Season 19 fall finale. Burn it to the ground. After nearly two decades of memories — and a revolving door of residents — Meredith's house caught fire during a lightning storm in the Season 19 fall finale. Though there's still hope that the iconic home isn't a total loss, things certainly weren't looking good. Of course, Dr. Grey isn't one to just go down in flames though, so ABC didn't waste time previewing her having already risen from the ashes for a farewell episode when Grey's returns on February 23, 2023.
In the promo, Meredith arrives at Grey Sloan for her "big last day" before moving to Boston so Zola can attend a school for the gifted. (Oh, and she's just going to try to cure Alzheimer's disease while they're there, nbd.) Of course, the famed surgeon has an aversion to fanfare, so it's no surprise that she also calls a goodbye toast "very thoughtful… and ridiculous," elsewhere in the sneak peek. Meanwhile, in a slightly more dramatic moment, she grossly understates that a house fire while planning a cross-country move had "been a lot."
Though everything seemed to have an air of finality, not to worry: In addition to continuing to provide narration, Meredith will be back in the flesh later this season. The bad news? It'll be way later in the season — the season finale, to be exact. Before Season 19 premiered, Ellen Pompeo, who both plays Meredith and serves as an executive producer, announced that she would appear in only eight episodes so she can star in an untitled Hulu limited series. And if you've been keeping count, the upcoming Feb. 23 episode will be her seventh of the season.
More to come…